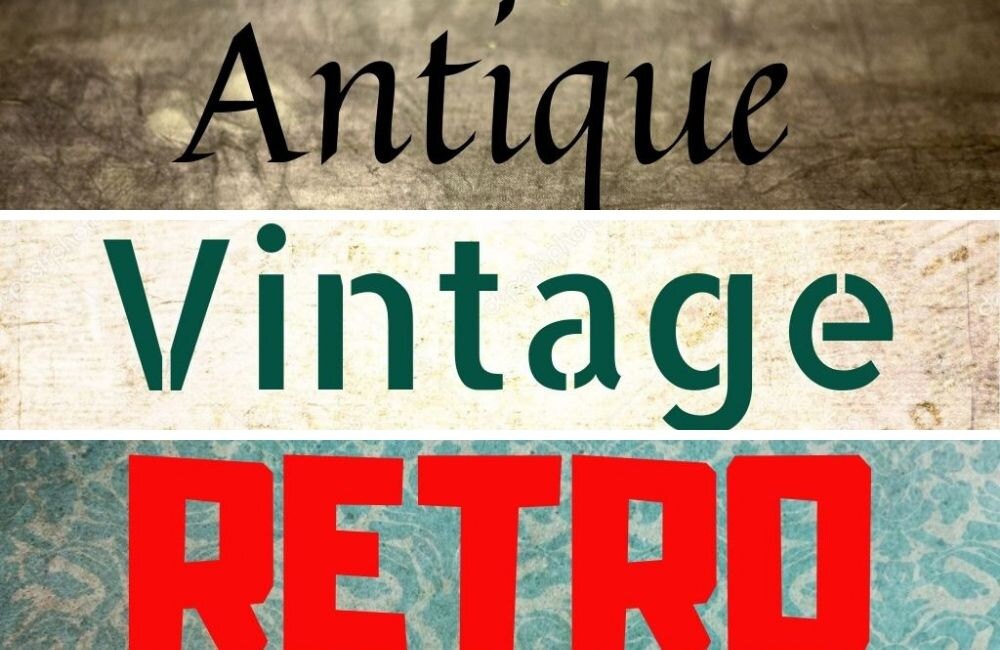 Vintage vs Antique vs Retro - the age old question! These terms get bantied around without any thought or reason. The answer is really quite easy. The difficlty comes in when the consumers are all of different generation! A 25 year old and a 65 year old see them differently!! Now throw in terms like "retro" and "primitive" just to muddy the waters! I will attempt to sort it out for you - 
An item should be at least 100 years old to be defined as an antique. Generally speaking if the item is no older than an antique but not less than 20 years, it falls under the term vintage. I have heard the term 'true vintage' as being at least 50 years old.
Marks such as this separated seam can help you tell antique wood from new imitations. Here are a few ways to tell if it's a real antique: - Expect to find signs of age on an older piece, such as boards separating on the seam separation. A new piece will look flat and smooth on top.
Retro
 Retro is a styyle - not an era. Wikipedia describes Retro style as "a style that is consciously derivative or imitative of trends, modes, fashions, or attitudes of the recent past. It generally implies a vintage of at least fifteen or twenty years. For example, clothing from the 1980s or 1990s could be retro.  Retrostyle is an outdated style or fashion that has become fashionable again.  The word "retro" derives from the Latin prefix retro, meaning "backwards, or in past times" – particularly as seen in the words retrograde, implying a movement toward the past instead of a progress toward the future, and retrospective, referring to a nostalgic (or critical) eye toward the past".Retro items don't have to be old, they can be brand new, but would have to be made in the style of the time or item they are trying to replicate.
Primitive
I have talked about "primitives in detail on a previous blog. In short a primitive is handmade. Secondly, a person without formal training or craftsmanship made it. Third, most often, a primitive item is utilitarian: furniture, dishware, tools, and cooking items are all considered primitive. And lastly, a primitive item is old—generally, old enough to qualify as an antique.
I hope this helps! -
 As always- "keep your head on a swivwel and always be pickin' "
- Doug