This is a topic I have been wanting to share as there are a lot of misconceptions which lead to over pricing - or even under pricing! No doubt they are beautiful machines and a nice piece to add to any collectors treasures. If you are only interested in the nostalgic look then any treadle machine will fit the bill.
However, if you want to know the age, value or model.... well that is a different story.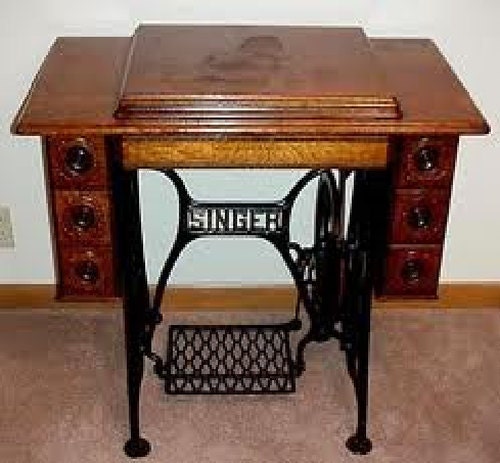 First - remember the first rule of valuing any antique - CONDITION. CONDITION, CONDITION!!
Singer treadle sewing machines are one of the most popular Singer antiques, and are still regularly found in auctions and antique dealers today. These older machines were made of heavy duty components and replaceable parts so they are still used, and are incredibly long-lasting. A treadle machine is one powered by a foot pedal, and runs mechanically by the user pushing back and forth on the pedal. 
A reliable, eco-friendly machine, many sewers still prefer to use this type of model today.
The design has naturally changed over the years with advances in technology. Electric motors and bolt-on lights were introduced to the machines in 1921, and the treadle tables gradually faded away to chunky box bottoms in the 1930s. Use of new materials throughout the 20th century made the design sleeker and lighter, and allowed for new functions to be introduced.
Is It Really an Antique?
First, know that a sewing machine is considered an antique if it was crafted more than 100 years ago. Newer machines are considered vintage, but they can still be extremely valuable on the collectibles market. To find out when your machine was built, you can download this serial number chart. - https://www.contrado.co.uk/blog/wp-content/uploads/2017/09/serial-numbers.pdf
Find the Serial/Model Number
TREADLE/HAND CRANK                On the throat plate or bed of the machine, up to a series of 8 numbers.TREADLE/ELECTRIC On right hand side of the machine, 2 letters, followed by 6 numbers.ELECTRIC Underneath the machine, 2 letters followed by 6 numbers.1960's TO CURRENT Model number will be on the front or side of your machine.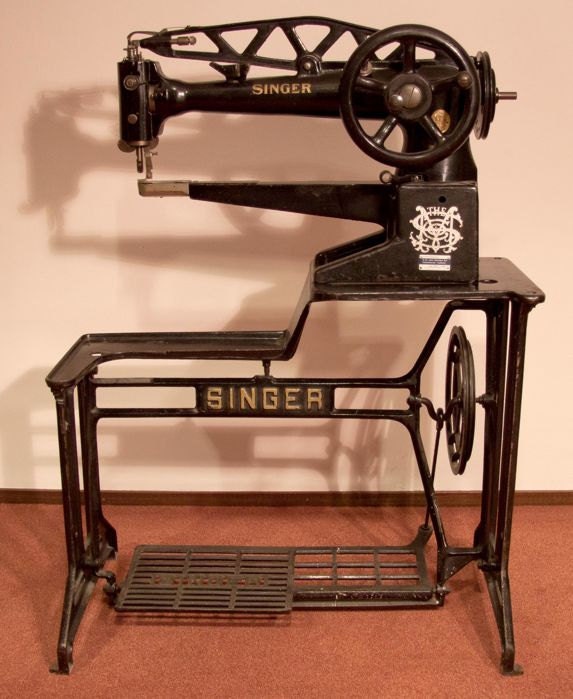 Current Online Sales
To get an idea of how much your machine might be worth to buyers, keep an eye on similar Singers at the following websites:eBay - This auction site lets you search recently sold listings, as well as items currently for sale.Etsy - A great place to find vintage items and antique sewing machines from individual sellers, Etsy has lots of Singers for sale at a variety of price points. You can search by model or just browse for one that looks like yours.RubyLane - Although it's not a huge site, RubyLane has prime examples of Singer machines from throughout the years. See if there is one like yours among them.
Conclusion
I know this must all sound confusing, and a bit much to take in. The best advice I can give is this - 1. Condition2 Be sure it is working. The belt often is broke, missing or in bad shape. Amazon has them!3. Check the serial number with the chart if you want to know the age4. These clean up really easy! _ ruh down the cast iron with WD40 and use a lemon oil on the wood!5. Do not be had on price - do a little research know the value in your area. Enjoy the piece!! - These are from a generation that knew how to build!! As always:"Keep your head on a swivel and always be pickin"