If you really love antique collecting than no doubt you have or wanted a 4 quart glass butter churn. They are extremely popular and the price keeps going up on these beauties. 
Do you know the history behind them? Wooden churns have been around since the 1700's. They became popular and were started to be patented in early 1800. But the glass butter churns are a different story!!
The very first glass jar churns were actually developed in England by the Blow Churn Company beginning in 1900 and were made up until 1929.
From that point the transition of the glass butter churn into America gets a bit fuzzy as there seems to be several different accounts of how and when the glass churn began being manufactured in the US.
Interesting the glass churn designed jumped the pond and was granted a US patent in 1921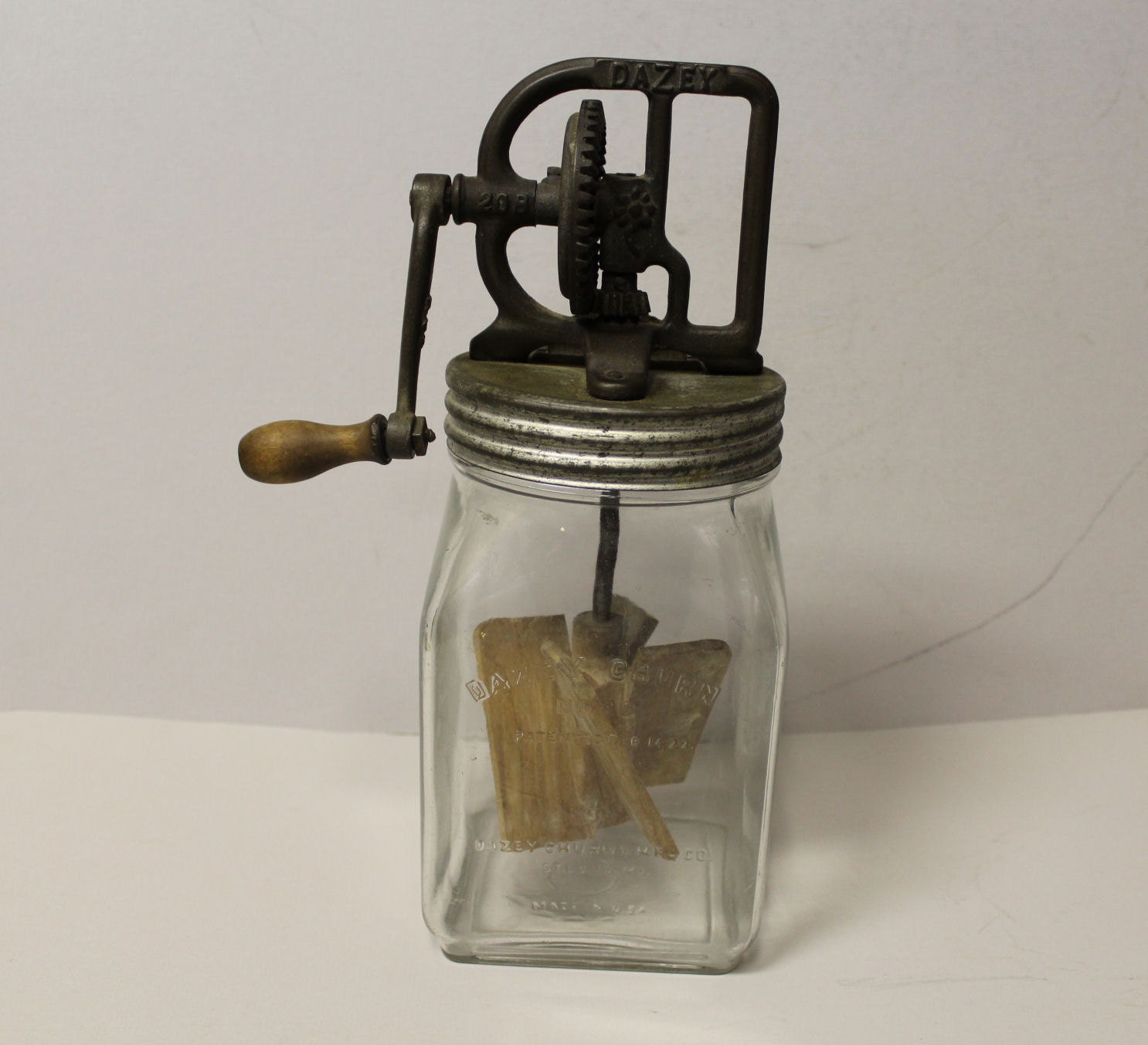 It's also unclear how the transition occurred from England to the US, it appears that it was a collaborative effort with the US patent holder.
Soon after the patent Taylor Brothers Churn Company of St. Louis Mo. began manufacturing a glass butter churn very similar to the Blow Churn under the name of "Dandy"
This purchase provided the path for Dasey to enter the butter churn business starting with the tin butter churn that he patented in 1917.
With his success with the tin butter churn Nathan Dazey became intrigued with the idea of making a small home style churn for the small family rural farm.
Most of these farms had a daily supply of fresh whole milk but it was a limited supply from one cow.
Milk and cream had to be processed quickly and could not be held over long to make larger batches of butter.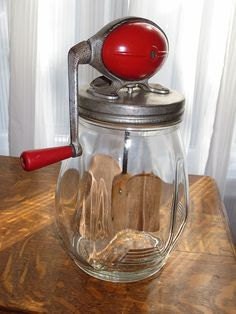 With his hand crank technology Dazey figured he could easily adapt it to a smaller glass jar similar to the Taylor Brothers Churn.
The period during the 1930s was especially difficult for companies trying to sell new products as the country was still trying to recover from the depression.
Dazey came out with an economy churn called the Price Churn in an attempt to keep the market share.
This is just a part of the butter churn history. A great link for further reading - https://hubpages.com/food/Vintage-Butter-Churns-Working-Reproduction-Butter-Churns
So keep your head on a swivel and always be pickin' !!