What is it with the "Made in Vermont" Brand? Why is it so popular and what does it really mean? To fully understand it - I researched several sites and professionals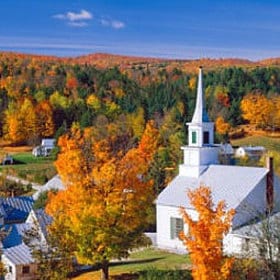 As a resident of Vermont, I can't keep track of the number of times that I have received a request from an out-of-state family or friend that wanted Vermont maple syrup or Vermont-made soap. The classic culprit these days is the frequent request to arrive with a trunkful of Vermont beer. And when these out-of-staters make the trip up to the Green Mountain State, I am always tasked with planning an itinerary of "Vermonty" activities.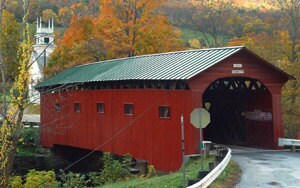 Studies from private market research companies in conjunction with the Vermont Department of Tourism and Marketing have found that the word "Vermont" is often associated with descriptors such as "authentic," "beautiful," "genuine," and "pristine." These studies have actually found negative views or feedback on the perception of Vermont to be non-existent. But who can blame them? What's not to love about quaint small towns, rolling mountains, and scenic lakes? Vermont has withstood the test of time as a location idolized for its purity and sense of community.Over time, consumers have come to attach these values of the Green Mountain State to any product that has ties to Vermont. It has become widely assumed that something from Vermont boasts superiority over its non-Vermont counterparts. Businesses have caught on to and are using the brand of Vermont as a profitable addition to their packaging and marketing tactics.  
For produce or consumables - Produce must have 100 percent of its ingredients coming from Vermont in order to use the label, while processed foods must be composed of 75 percent Vermont ingredients and have their "significant transformation" take place in Vermont. Ingredients reasonably perceived to be native to Vermont, such as dairy or maple, must in fact come from Vermont, while ingredients reasonably assumed to come from out of state, such as coffee or sugar may claim Vermont origin despite using out-of-state ingredients.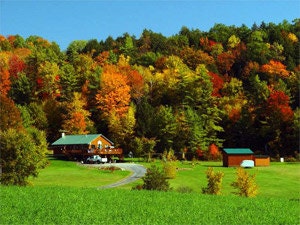 The Brand of Vermont & Vermont's Identity
Vermont's identity is powerful. Sure, our state might be tiny, but its brand sure is mighty. And many of us who call the Green Mountain State home have chosen to live here for what the Vermont brand encompasses. Unspoiled landscapes, outdoor recreation, natural beauty, adventure, maple syrup, craft beer, cheese, agriculture, mountains, skiing, wellness – what I like to describe as "whole living".At the core of the Vermont brand is the promotion of the shop-local, shop-small movement. We pride ourselves on supporting our neighbor. For choosing locally grown. For being good people. And for applauding initiative, creativity, and hard work of others locally. Vermont is the representation of the people who strive daily to make it an warm and welcoming place to be. 
See us at vermontpicker802.com